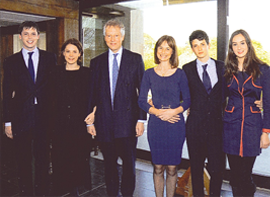 Rosslyn Chapel has been in the ownership of the St Clair family since its foundation in 1446.
In 1995 the present Earl of Rosslyn established the Rosslyn Chapel Trust to oversee the continuing programme of conservation and became Chairman of its Trustees.
The Countess of Rosslyn chairs the Trustees' Management Committee, which assists the Trustees with strategic management of the conservation and business plans, working with the Director who has day-to-day responsibility for the site.
The family are descended from: